With the way things are looking now, it is unlikely that we will be going back to pre-COVID life when the winter holidays roll around. But that doesn't have to mean that our holiday season will be miserable. With a bit of creativity and compromise on your side, here's how you can make the most out of the celebrations while in quarantine.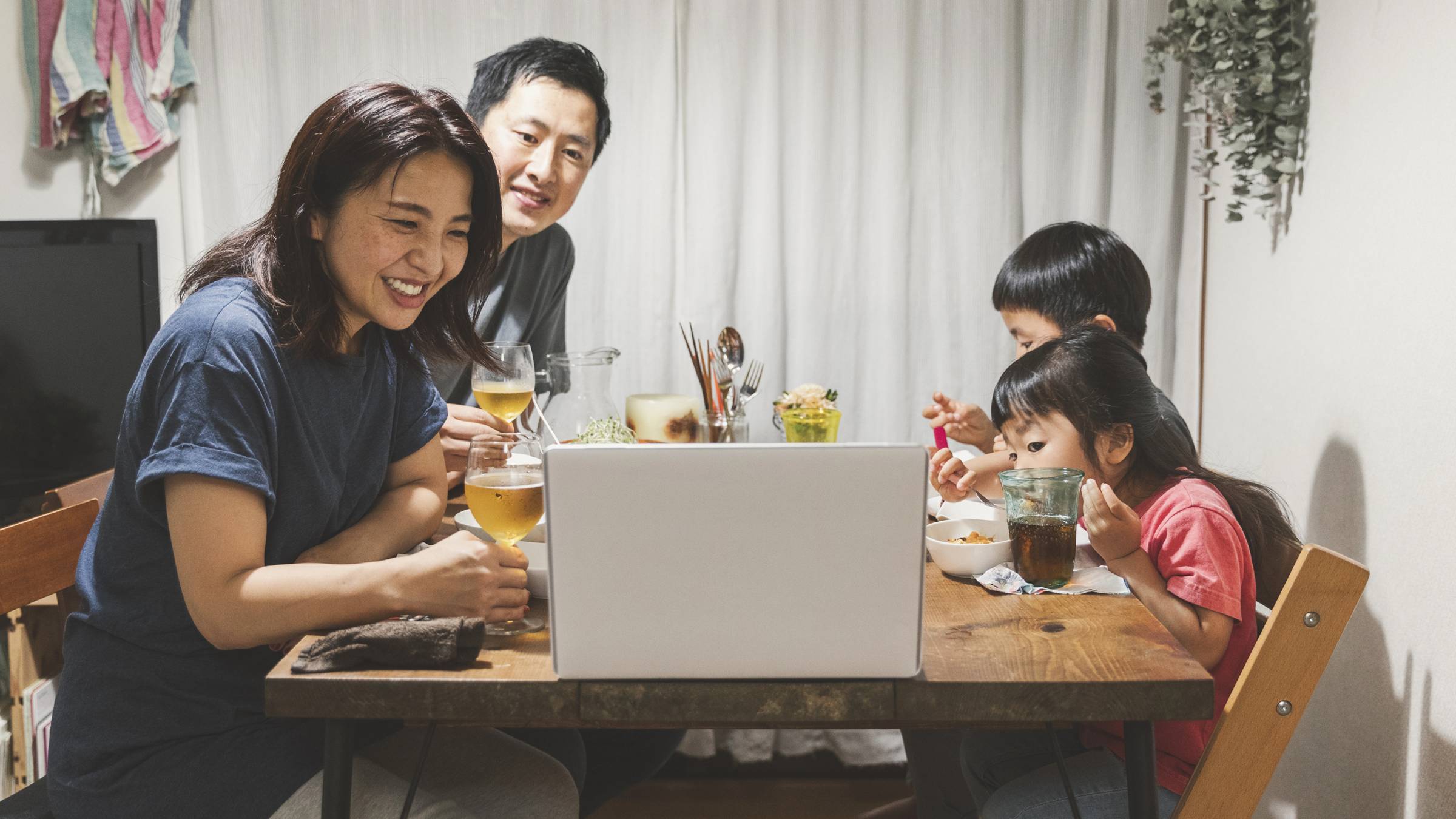 1. Host a video conference with loved ones
Imagine how much harder it will be for us if we didn't have modern technology during COVID-19. Thankfully, talking to your loved ones online through video chat is easier than ever, and we're no longer limited to two-way communications, too. With video hosting services like Zoom or Skype, you can host a video conference session and connect with multiple people at a time, which is kind of like having a party, except it's on a screen.
2. Make holiday cards
Now that you have all the time in the world to get creative, bust out your circle punches and coloring pens, and start making holiday cards for your friends and family. Handmade cards are much more heartfelt than store-bought cards, which might be what your loved ones need to help them get through these difficult times.
3. Watch a movie with friends and family
If it's always been a tradition to watch Home Alone or The Nightmare Before Christmas come the winter holidays, you can still do so with the help of online tools that allow you and your loved ones to watch the movie at the same time.
4. Order gifts online
Stay safe by steering clear from physical stores to do your Christmas shopping. Instead, take advantage of online shopping platforms to buy gifts for your loved ones. Not only is this the safer option while we're still in a pandemic, but it's also much easier than doing your shopping in actual stores (imagine longer lines and more delays due to COVID-19). Plus, you'll get your last-minute shopping done in no time. All you need is to choose a gift and then ship it to your recipient's address. No more mad dashes to the store!
5. Drive by your loved ones' houses
It's risky to meet your loved ones in person, but that doesn't mean you can't see them, albeit from an appropriate distance. Drive by your loved ones' houses, stop for a few minutes to chat (while keeping a safe distance), and perhaps exchange gifts by laying them on the driveway for the other to pick up. It might not be as good as hugging or staying in their house, but it can be good enough for now.
6. Cook up a feast
When you're stuck at home with lots of free time on your hands, please take it as an opportunity to prepare the best holiday meal your family will ever have in years. In the years past, you might not have had the chance to cook up the type of feast you want to enjoy with your loved ones, be it due to lack of time or the chaos that happens in supermarkets during the holidays. But now that we're in quarantine, you can use the free time to dig up old family recipes, plan your dishes, and shop for ingredients in advance.
7. Decorate your house
The coronavirus should not hinder you from bringing some holiday cheer to your neighbors. Even if we're still many weeks away before the winter holidays come, many homeowners are starting to decorate their houses with Christmas lights, lawn ornaments, and inflatable snowmen to lift the spirits of their neighbors. You can do the same, too, if you don't mind overtaking Halloween. But if you do, there's no harm in putting up decorations as early as November. Who knows? Maybe you'll start a chain in your neighborhood, and soon enough, your neighbors will have their decorations up, too, and you can feel the holiday spirit a little earlier this year.
8. Remember the most important things
Even if we're stuck in limbo and aren't sure how long life will be like this, always remember that the most important thing right now is that you and your family are safe, alive, and healthy. To keep it that way, we must find other ways to celebrate the holidays while still following quarantine guidelines. The winter holidays are upon us, and it doesn't look like we can celebrate how we used to this year. To keep yourself and your loved ones safe, refrain from attending in-person parties or going out to crowded areas. Instead, you can make the most out of your holidays by trying these cheery and safe activities.