If you are a business owner in 2021, you need to be operating in the online space. That's why so many businesses have tried to adapt to changing consumer trends by launching their proprietary apps.
Building an app that suits your business requirements can be challenging, but this process has been streamlined and made accessible via app development platforms such as Builder.ai.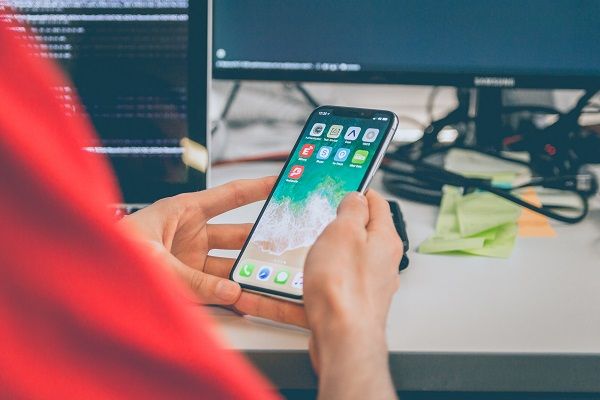 In this article, you can learn more about the easy and simple process of building a mobile app with Builder.ai's Studio Store. Read on!
What is the Studio Store?
The Studio Store is the all-new hub for ready-made and feature-complete app templates. The online app development platform presents award-winning app templates that rival their natively developed counterparts.
When you open the Studio Store page, you will find a wide selection of app templates divided by the type of industry they serve. For example, if you click on the ecommerce option, you will find an app template for an ecommerce mobile app.
The design of this app is based on the layout of industry-leading companies such as eBay and Amazon. This approach allows the Studio Store to provide customers with software that is accessible and a framework that is tried and tested.
With the Studio Store, users can purchase an app template on a subscription basis, and the delivery time for your software is just two weeks.
Why Do You Need an App in Two Weeks?
You might be wondering why it's so essential for you to have your mobile app up and running as quickly as possible. Such a short development cycle is simply unheard of in the world of mobile app development, as it can take years and several thousand dollars before the software can be finalized and launched to the public.
The reason you and your business need an app right now is due to the coronavirus pandemic and its resulting lockdown restrictions. Ever since the pandemic started and the initial lockdowns began, businesses of all sizes have been greatly impacted.
Due to the closure of physical stores and locations, many businesses were unable to generate any revenue, partly because of the nature of their business but also because they did not have an online presence.
Businesses that had an established presence with their customers via apps survived and even thrived in the pandemic, as more customers were drawn to online purchasing options because of coronavirus restrictions.
To ensure your business doesn't miss out on any potential revenue streams in the case of another lockdown, you need to invest in a mobile app to reach your customers.
What Does the Studio Store Offer?
Builder.ai's Studio Store can provide you with a mobile app development solution that will satisfy your business demands immediately. What's more, the store has a large assortment of app templates to choose from, so you can easily find one related to your business.
For example, if you own a gym, it will be challenging to generate a sufficient amount of revenue in the case of another lockdown. You can prepare for this by investing in an app for your gym.
With this app, you can provide your services as a fitness coach or workout instructor for your clients exercising at home.
However, this app can also greatly improve your business overall. With a dedicated gym app, your customers will gain an added convenience at your business. They can schedule their workouts and plan, record their stats, and much more through the app.
The app can provide value to your business in more ways than one. You can also run ads on your app for an additional revenue stream and give out discounts and coupons for your most loyal users.
Building an app with the Studio Store is a breeze, and the large range of options ensures that there is something for everyone.
Be sure to check out the exciting app templates that can transform your business' online presence in just two weeks. Good luck with your app development journey.