A personal loan is an unsecured loan, which is one of the easiest and best ways to arrange for funds during emergencies or other financial needs. The process to apply for a personal loan is quick and very easy, wherein the borrower has to submit primary documents online and follow a few steps to apply.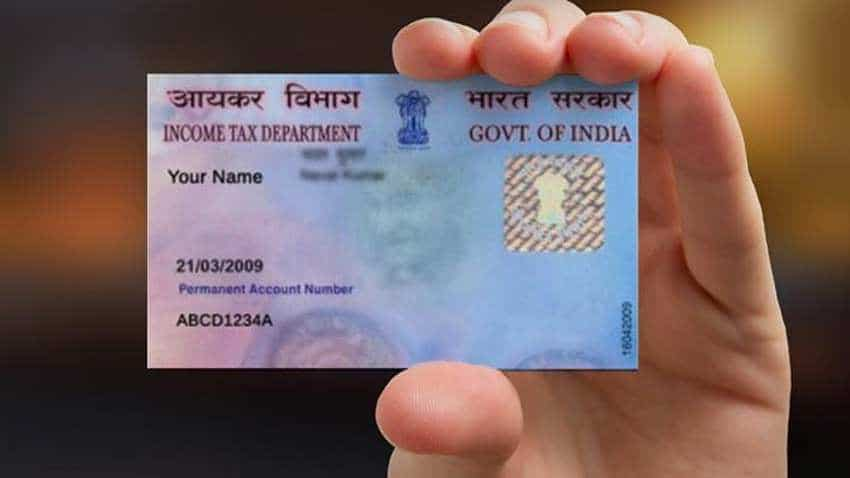 However, before you apply, it is critical to know that submitting a PAN card is very essential for every applicant who wishes to apply for a personal loan so that the lending institutions can check the applicant's financial history, credit score and assess the borrower accordingly.
Here are a few features of the PAN card and why it is so crucial to the personal loan application:
Bank account opening: It is crucial to have a PAN card to open a bank account, be it savings or current account.
Proof of identity: Your PAN card has your full name and a picture, which helps authenticate your identity. A PAN card is one of the most commonly submitted documents for identity proof in India.
Filing for tax: The Income Tax department has made it mandatory to link your PAN card with your bank account for filing returns. One of the advantages of doing this is that your income tax refund is directly credited to your bank account.
CIBIL score check: To check your CIBIL score, all you need to do is enter your PAN card details on the CIBIL website and submit.
Overall financial history: The creditworthiness of a borrower is determined by a PAN card as the lender, or financial institution can check your past records, payment cycles, bad debt or credit default, if any, and then determine if you are a reliable applicant.
Overseas travel: If you want to do transactions above Rs. 50,000/-, which include Forex purchase, then PAN card details are required.
Your loan application could fall into trouble if you do not submit a PAN card when you apply for a personal loan. If you have lost your PAN card or need to apply for one, you can simply visit the NSDL website and submit your application or visit any district-level branch to make the request in person.
Applying for a Personal Loan Online
It is essential to do your due diligence and get loan break-ups from multiple lenders to make an informed decision. With Finserv MARKETS, not only can you apply for a personal loan but also get details on your PAN card application and how to apply for a new one.
Additionally, it also has an array of financial institutions listed, which allows the borrower to choose wisely by comparing interest rates and knowing monthly EMIs offered by each lender. A personal loan EMI calculator can be useful in this scenario as it helps compare quotes from multiple lending partners and allows you to pick the best personal loan offering in no time.